Welcome!!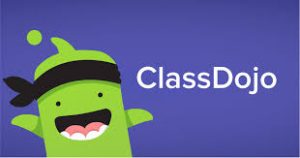 Parents please sign up for Class Dojo to open a communication link with your child's teacher
Message from Principal Roskos
It is with great pride that I introduce myself as the next Principal of Dr. Ethel Allen Promise Academy. My name is John Paul Roskos and I have been an educator in the School District of Philadelphia for over ten years. I am committed to high expectations for the
children of our community. It is my vision for the students of Dr. Ethel Allen to come to a prosperous learning environment each and every day where they feel safe, challenged and empowered to grow not only educationally but socio-emotionally.
Dr. Ethel Allen has an incredibly dedicated team that is driven by the success of your child. We invite families and community partners to join us in supporting our young people in their journey. It is our goal to prepare our students to be able to attend any High School in the School District of Philadelphia based off of their decision that best aligns to their talents, interests, and passions. Together we will grow a Dr. Ethel Allen student.
Our Mission
It is our mission to provide the highest quality of education to all students in a safe, secure, and positive learning environment.  High expectations and supportive school structures are essential in meeting students' needs academically, socially, and emotionally.  All staff members have an integral role in assisting with the developmental growth and the establishment of a culture for learning. Parents, guardians and community partners have an essential role within the school community.  Students will become life long learners as they go on to high school, college, and/or receive post secondary training to become productive citizens.